Organize Work-from-Home in COVID-19 situation
The entire world is dealing with the COVID-19 pandemic, and many countries are taking an aggressive approach to limit its spread. Regardless, the coronavirus outbreak has caused almost all firms to deploy the work-from-home practice for employees. While some are used to this, others may feel lost in the exercise. To crack and make the most of your work-from-home situation Hunky-Dory, Paradiso Software will cater to you with the versatile software application (Time Doctor). This will help flatten the curve regarding the work-from-home situation.
Time Doctor allows flexible working arrangements while also accurately tracking the amount of time someone is working and what they are working on. Because Time Doctor can guarantee that the staff is working – the hired people can live (and work) anywhere there's electricity and an internet connection.
Productivity is an important ingredient for any successful businesses. The available workforce can be utilized by the capacity and the productivity of company employees. Most enterprises with happy and healthy employees usually emphasize productivity that adds an extra point in a successful business.
As what people say "it's not the hours that an employee spends into work but the work that an employee puts in those hours". It's not practical for an organization to rely on their productivity in figures or on the number of human resources they have.
The idea of giving up physical control of the employees through remote working can be challenging for many business owners, especially if they were brought up with the 9-to-5 mentality. Here, in changes to the regular routine of an employee, Time-Doctor helps recreate the aura and provide users the flexibility to use it remotely. This can be used by any business (Small or mid-sized).
The advantages are quite obvious. Aside from the cost savings, employers can now look further afield for their talent requirements. They are no longer restricted to geographical location to find the perfect candidate for a position.
As the generation is moving-forward with every walk and matching the steps with digitalization, Work-from-home is a new trend and monitoring your employee's productivity is the challenge, but no worries Time-Doctor will help achieve the desired goals and milestones.
Here are some of the benefits of Time-Doctor Software you can avail of and take advantage of the organizations.
Time Tracking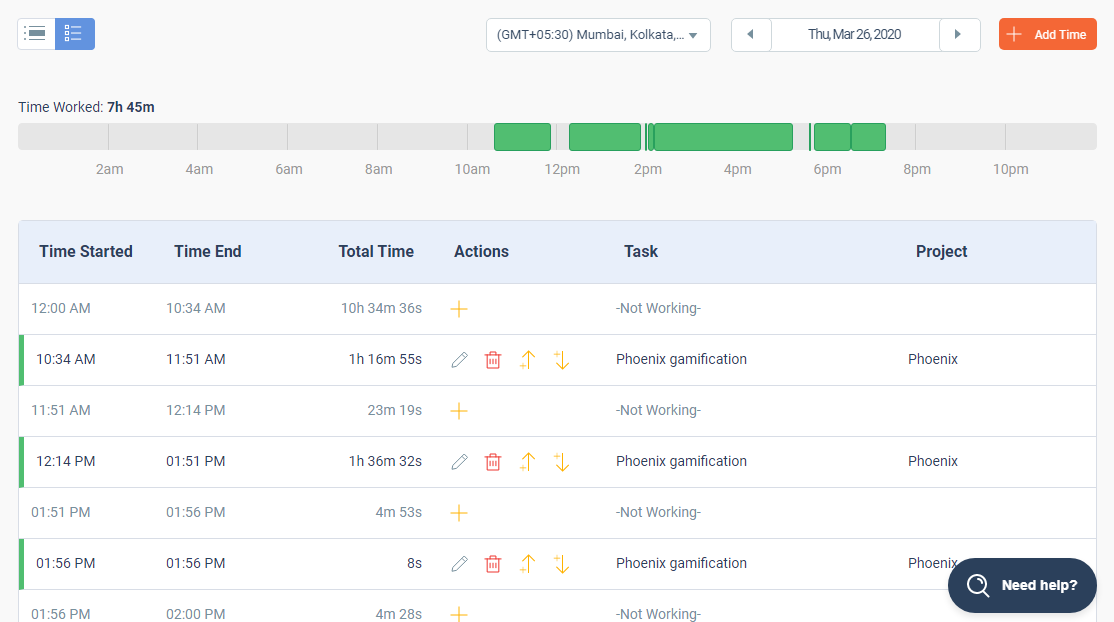 Staying productive at work is about getting more done in less time.
It's very easy when one can accurately track, where time is spent in your business, to ensure that everyone is working efficiently. Time-Doctor facilitates not only tracking total time spent by the user but also tracks the time breakdown according to each project or task. It is so accurate with the seconds, such that one can easily take a count and easily bill clients or pay employees based on tracked time.
Avoid Distractions
It doesn't matter how efficient we are, we all get distracted. Time-Doctor allows staying focused on work by gently nudging 'back to work' when someone gets distracted. Time-Doctor also monitors internet usage by each employee during their work time. When it is detected that YouTube, Facebook, or browsing other personal websites are being visited by the user, Time Doctor will give those users a nudge to check if they are still working. With Time Doctor, It's easy to focus on important tasks without getting sidetracked.
Website and Application Monitoring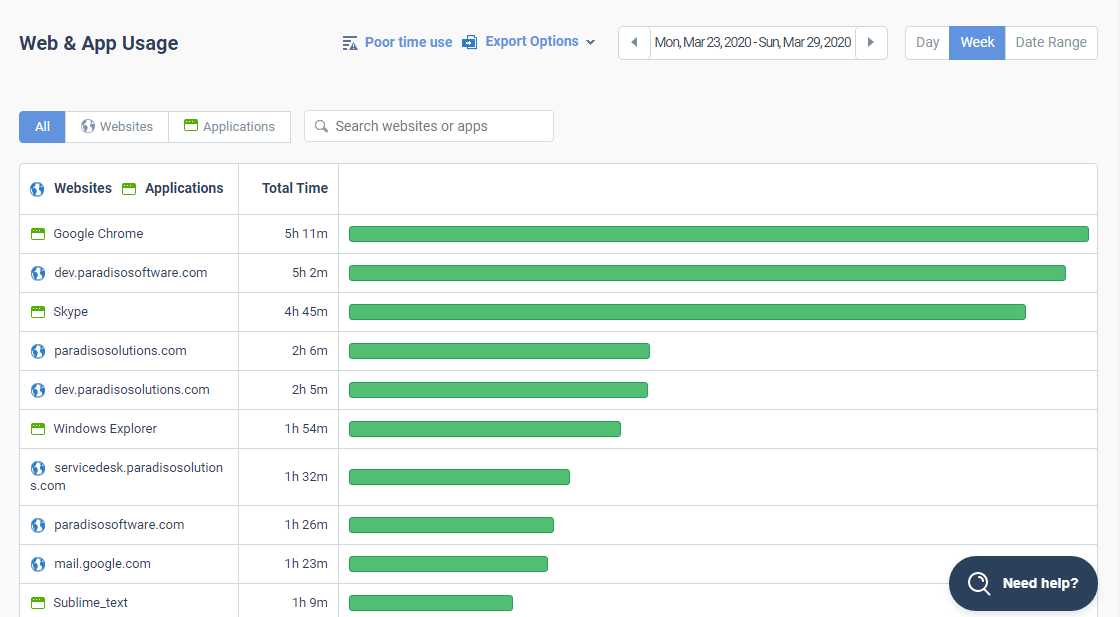 Time-Doctor provides detailed insights of the time spent, so anyone can track the weaknesses and can improve them. Time Doctor silently records application and internet usage for all users while they are working. Managers will receive a weekly report outlining which websites and applications were used and for how long. Individual users will receive the same report outlining their time usage statistics. This report maximizes productivity tracking and helps to identify productivity issues.
Screenshot Monitoring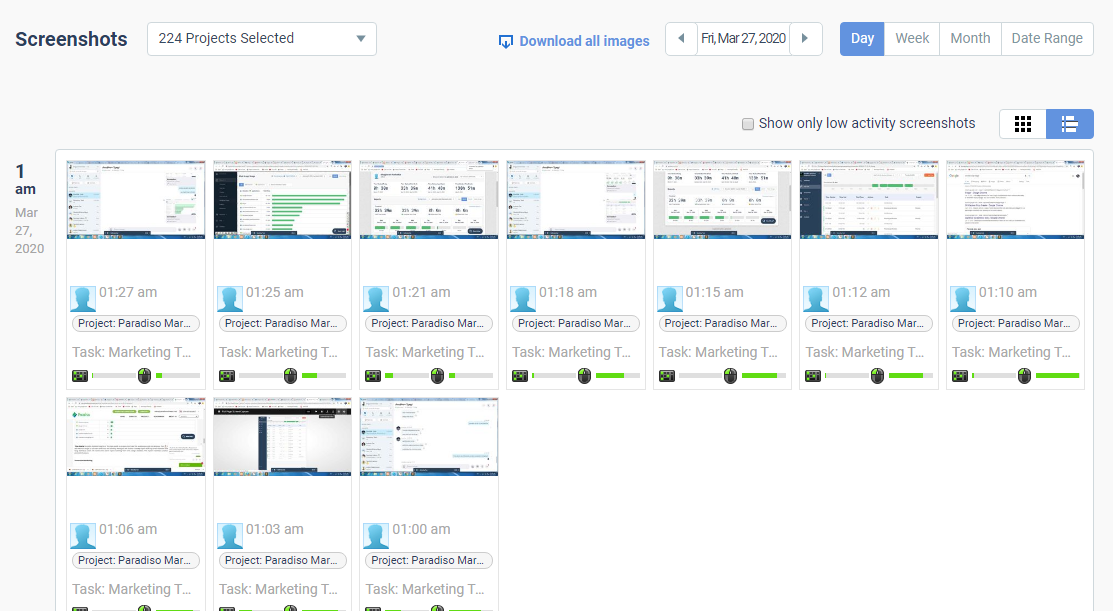 Time-Doctor is designed in a way that can capture the screenshots of users' computer screens every few minutes at random. Taking screenshots for the records is quite helpful for some of the organizations, who work on design shops, which can be used to review the work processes for future practices and improve productivity. The screenshots taken by software can be deleted by the team-member for privacy purposes, and if any screenshots are deleted, the associated work time is also deducted from the work hours.
The Final Words
Time-Doctor will help manage the team into the work-from-home scenario. It will also create more positive vibes all around, increase organization and productivity, and guarantee that the user and his/her team will stay on top. But it's a manager's job to make sure that the team follows the path to success and stays on the right track along the way.
Productivity cannot be achieved with some clicks or any magic formula, there has to be a conscious effort from the user's end to make this happen.
Summing up all this scenario, Paradiso Software helps you combat this torment by providing the best Time-Management Software (Time-Doctor) to make your lockdown period more interactive and easy.  Please email us at sales@paradisosoftware.com or call us +1 800 513 5902 to get a free consultation for your Time Management Software related needs.